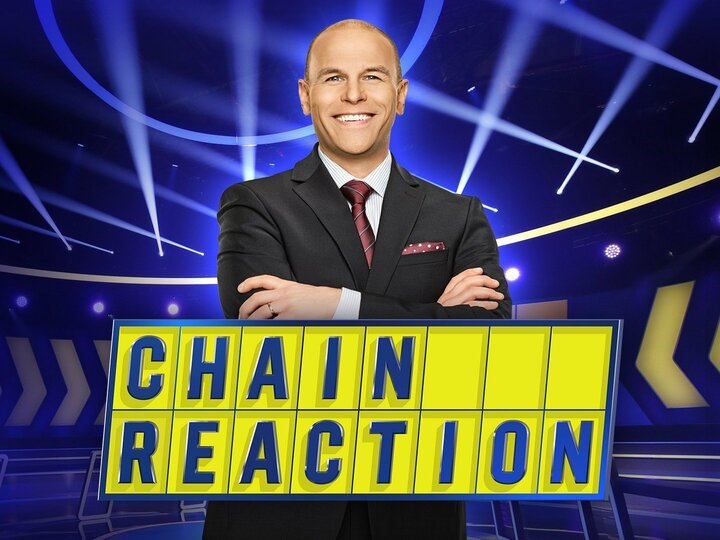 "Chain Reaction" is back with fan-favorite Dylan Lane returning as host of the popular word puzzle game in which players compete to form chains composed of two-word phrases.
Watch it
Right Now!
No On Demand sources available for this program. Sorry!
Cast
No Cast associated with this show.
Recommendations
Sorry, can't find any recomendations.
Crew
No Crew associated members with this show.