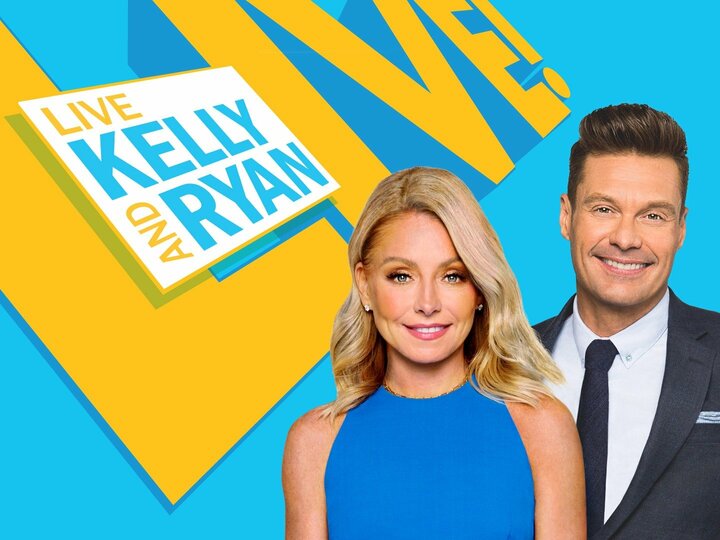 After hosting "Live" with guest co-hosts for nearly a year, Kelly Ripa gets a permanent co-host -- and it's a name that is familiar to people: Ryan Seacrest. The longtime radio and TV personality joins Ripa, who has been a fixture on "Live" since 2001. While hosts have changed since the "Live" franchise began in the 1980s, the show's tried-and-true format survives. The show kicks off with Kelly and Ryan discussing what is going on in their lives and in pop culture -- with producer Michael Gelman often chiming in with his own musings. The episodes focus on the hosts chatting things up with their guests and enjoying performances by musical guests. Viewers also get a chance to win prizes -- usually vacations -- by correctly answering trivia questions posed by the emcees.
series
5 Seasons
1091 Episodes
2017
TVPG
Watch it
Right Now!
No On Demand sources available for this program. Sorry!
Cast
/ 2
Recommendations
/ 3
Crew
No Crew associated members with this show.